Welcome to Sequoyah Safety Program
If you have never visited the site before, please click here to register now or select the icon below to get started. If you are a returning visitor, you can use your username and password in the login box to the right to enter the site. If you need help at any time, you can click here to view the help section, or select the "Help" link on the top of any page.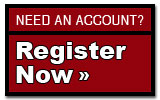 Thank you for participating in the program. The program has now ended. If you have any questions, please contact your representative.